Optimal Operational support for your CRM system by MP Sales Consulting
Make sure your CRM system works for you
If you are looking for a reliable company to help you optimize and develop your CRM system, MP Sales Consulting is your ideal partner. We offer comprehensive CRM operational support tailored specifically to your company's requirements.
You are in the right place if you are looking for the following operational support:
Why is external CRM operations support beneficial to your business?
CRM systems are indispensable for any modern company that wants to improve and sustain its customer relationships. CRM systems are used to collect, store and analyze data about customers in order to make better business decisions and improve customer satisfaction. However, a well-functioning CRM system is only as good as it is used, operated and further developed.
But what if you don't have the resources to optimally operate or further develop CRM internally? You are not alone in this! With our CRM operations support, we help your company realize the full potential of your CRM system without having to build up internal resources and tie them down for the long term.
Your benefits of our CRM operations support in a nutshell: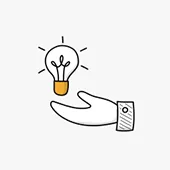 Our CRM experts have years of experience in implementing, maintaining and optimizing CRM systems. They have the knowledge required for the best possible operation and help you use your CRM system more effectively.
Our CRM operations support is more cost effective than building internal resources. MP Sales Consulting support gives you the flexibility to use only the services you need. This saves you cash.
If you want to operate a CRM system internally, you need time to find internal resources, train them, set up necessary systems and carry out maintenance work. Or take the shortcut: With MP Sales Consulting, you can start operating your CRM solution directly!
As your business grows, your CRM system must be able to grow with it. With our CRM operations support, we implement these changes quickly and effectively.
Take advantage of our "best practices" experience in CRM operations support. Our experts contribute the experience gained from many projects. You benefit from solutions that have already proven themselves many times over.
How we support you in the operation of your CRM solution
Our experienced consultants can take on the following roles as part of CRM operations support, if desired:
With MP Sales Consulting, you have an experienced partner at your side to help you optimize and continuously develop your CRM system. We support you in the implementation of your CRM strategy and offer you customized solutions that are precisely tailored to the needs of your company.
Are you looking for external CRM operations support or do you still have questions about our services?
Then simply book a first and non-binding meeting here:
Stay up to date with our tips and current information on CRM topics.