Our competent CRM Project Management Brings your project to a successful conclusion
Good reasons for external CRM project management
It often makes sense to give an external project manager the CRM-project, as own employees have a high double workload and CRM projects are very complex (IT, sales and analytical knowledge required). The external project manager acts as a link between the business units, IT and external project partners.
The Project Management must be carried out carefully and be oriented to time and budget plans. As external CRM project management, we act neutrally and without internal dependencies. We represent the Management mission and consistently pursue its goals in terms of content, timing and finances. We inform management about identified opportunities and risks and uncover gaps (process analyses, change management).
Reasons that speak for an external project manager in the CRM project: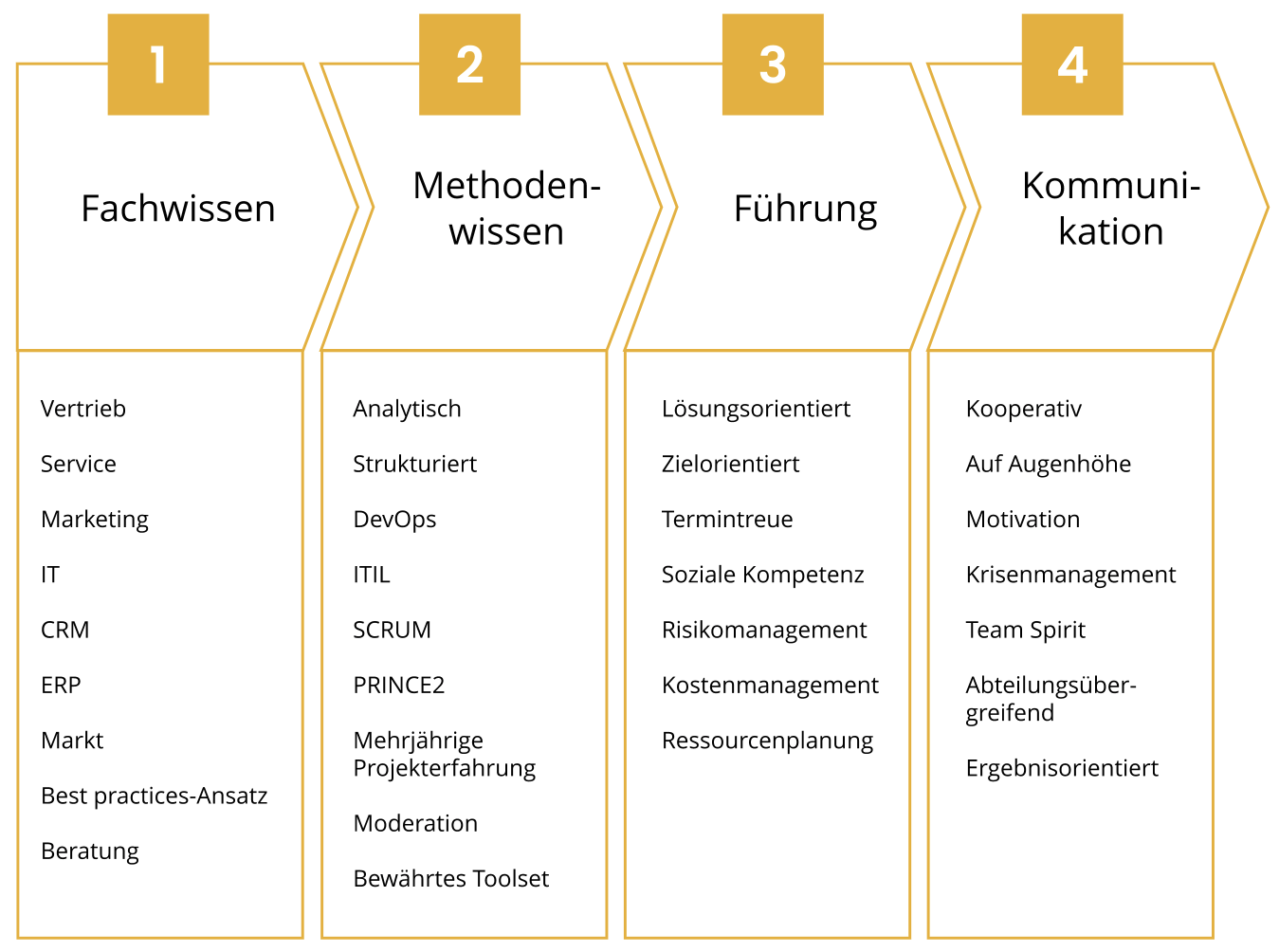 This is what characterizes our experienced and competent CRM project management
As an independent CRM project management, we bring in the view from the outside and are the Link between all project participants (business unit, IT, CRM project team, external Implementationservice providers and manufacturers).
On behalf of management, we consistently focus their goals in terms of content, timing and finances. With a Continuous tracking we recognize Opportunities and risks, uncover gaps and inform management.
Our CRM project managers prove themselves even in stressful situations through appropriate handling and ensure efficient as well as successful communication with all project participants.
Your advantages through a CRM project management by MP Sales Consulting
Based on our expertise in the areas of IT, sales and CRM, we evaluate and manage the different statements in terms of Time and cost external and internal project participants. Combined with our many years of project experience we create well-founded Decision templates for changes in the CRM project.
We set ambitious goals for your CRM project and provide clear directions. Our "best practices" approach ensures a successful Cooperation at eye level. Our experienced CRM project managers reliably ensure the success of your CRM project.
Are you looking for external CRM project management or do you still have questions about our CRM project management?
Then simply book a first and non-binding meeting here:
Stay up to date with our tips and current information on CRM topics.